Guadeloupe: an archipelago made up of 5 main islands, Basse-Terre, Grande-Terre, La
Désirade, Les Saintes, Marie-Galante and a multitude of islets and islets.
Often described as small paradises, our islands are indeed lucky to abound in a
extraordinary natural heritage in its diversity, but also in its aesthetics.
Even more, each island, strong of the activity which reigns there, of its inhabitants, of its landscapes
surprising, of its culture and its traditions, is an invitation to live experiences
new and unique.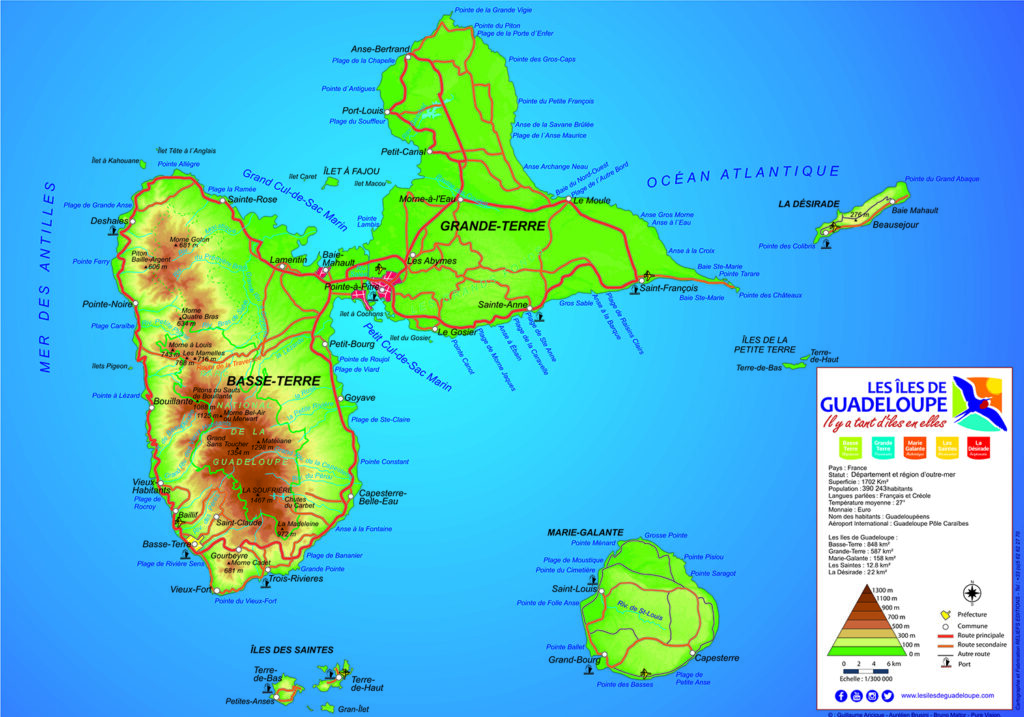 Basse-Terre, Majestic, is the starting point to reconnect with a generous, vibrant nature, rich in unparalleled biodiversity.
Grande-Terre, Fascinating, offers its beaches, cliffs, hills, fields, but also night outings
musical or gustatory…
With its geological reserve, La Désirade, over 145 million years old, is the Surprising guardian of time and allows you to return to the origin of the world, on foot or by bike.
Immerse yourself in the big blue at Les Saintes, then bask on the golden sands of the dazzling Grande-Anse beach in Terre-de-Bas, this is the meeting place for nature lovers.
Browse the sugar cane plantations of Marie-Galante aboard an Authentic ox cart, nothing better to recharge your batteries.
We are waiting for you in the Islands of Guadeloupe!